Features.
Go beyond your facility with features designed to drive member engagement, satisfaction, and retention.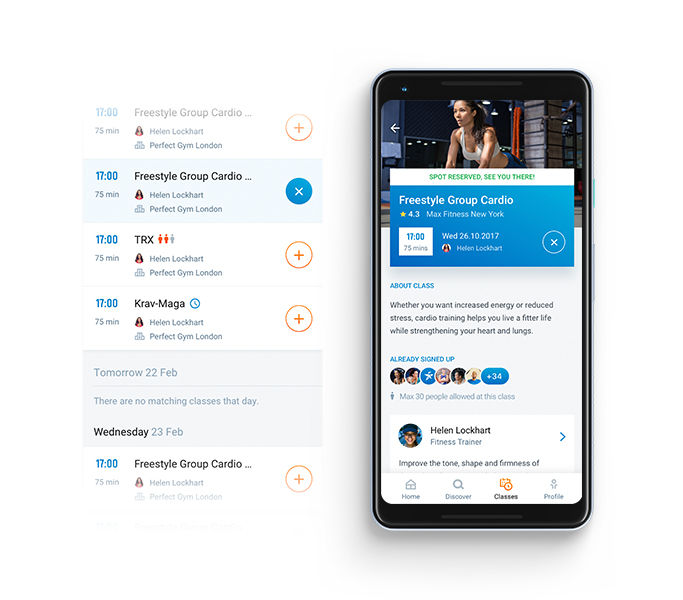 Class Booking
Let your members sign up and pay for their favorite classes right in the app. They can filter classes to find the best results, see occupancy, and be put on a waiting list if it's full. It's also connected to the Client Portal and PGM for a fully integrated approach.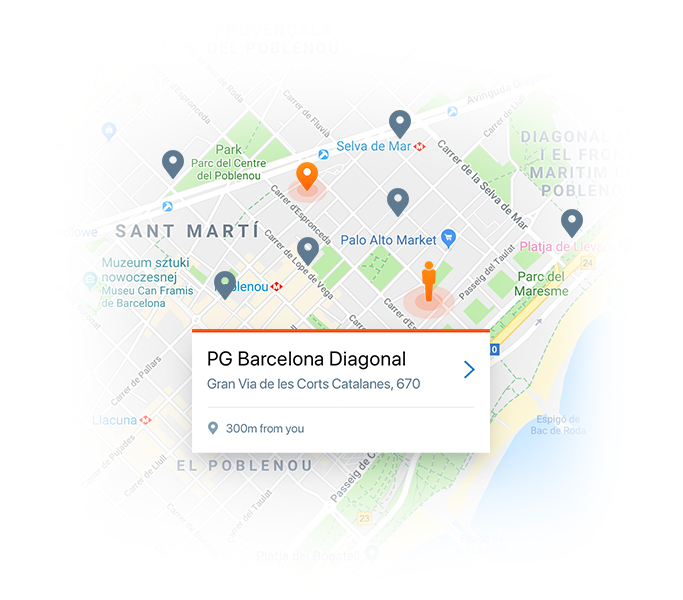 Club Finder
With Club Finder, members can find your other clubs' locations, opening hours and services offered.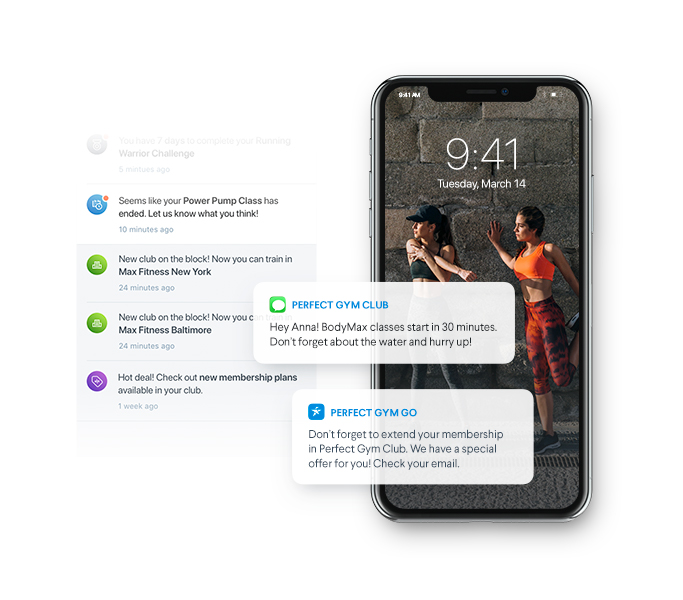 Push Notifications
Send reminders for upcoming classes, promotions, contract renewals, club announcements, and even motivational messages straight through the application.
Activity History
Track everything in one place! Members can track their workouts via app or equipment integrations, goals, club visits, purchase history, class attendance and more.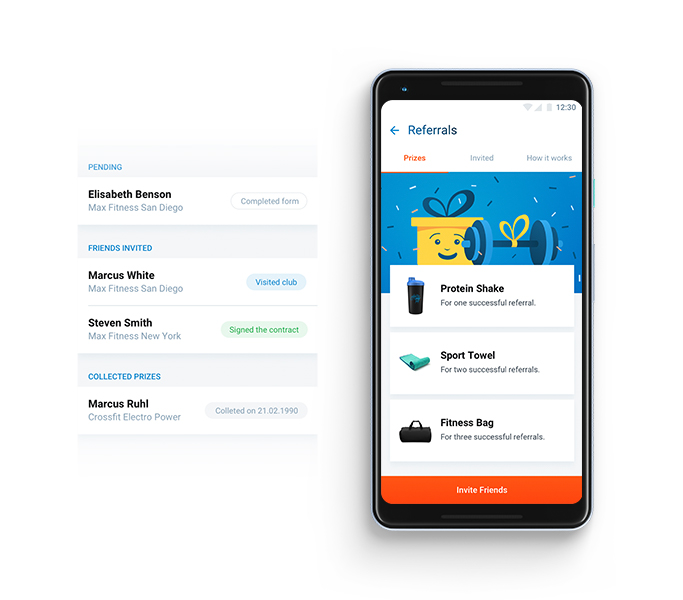 Referral Programs
Turn your members into marketers with a referral program built directly into the app! They can send invites directly to their friends and family so you can acquire more prospects.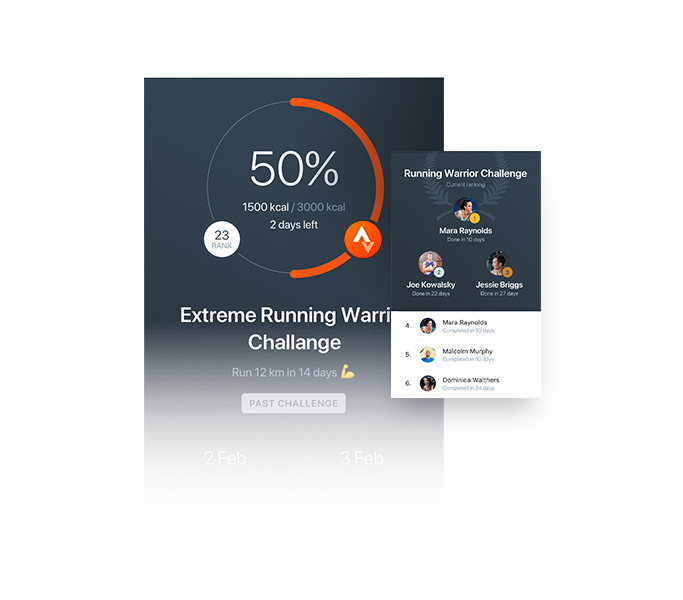 Club Games
Engage your members! Organize club games and let your members compete with club-wide challenges, games and rankings to boost their motivation.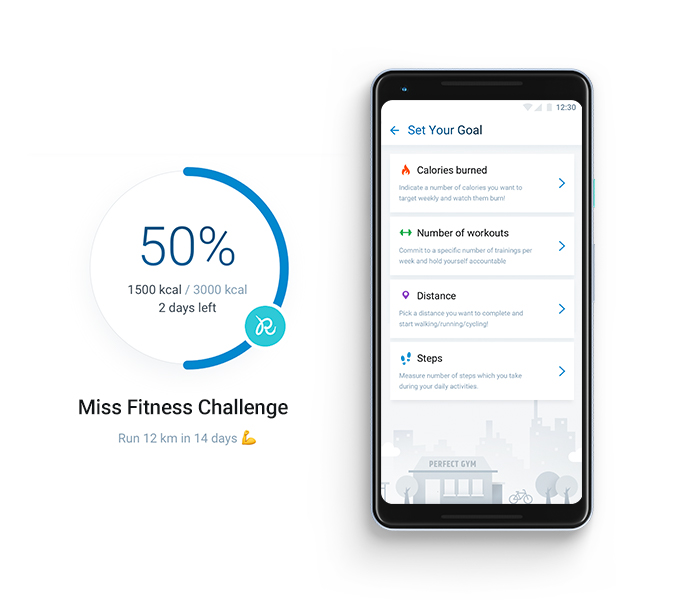 Goals
Allow your clients to set and track goals like calories burned, distance ran or activities completed and monitor their success over time.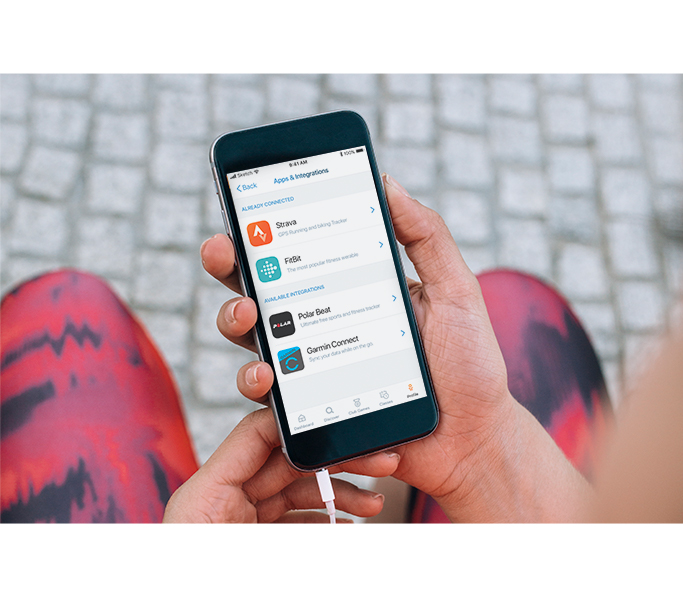 App Integrations
Integrate your mobile app with wearables, equipment, apps, and 3rd party tools for a complete, integrated mobile platform.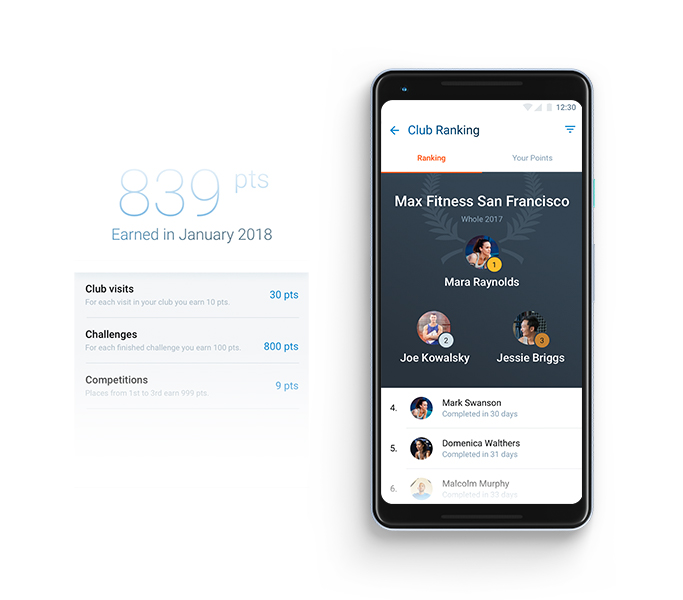 Perfect Score
Measure your members' engagement with a ranking system designed to give points to members based on their activities. They can showcase their scores in club rankings and compete with other members!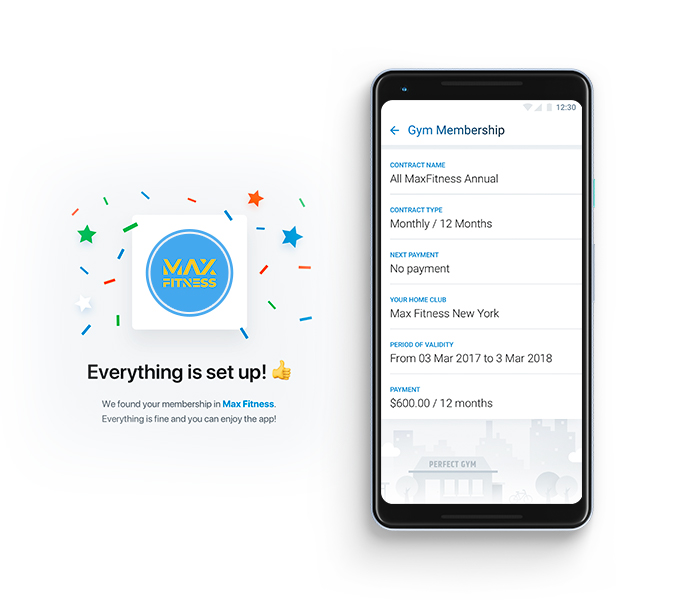 Contracts
Give members the power to manage all of their contract details including renewals directly in the app.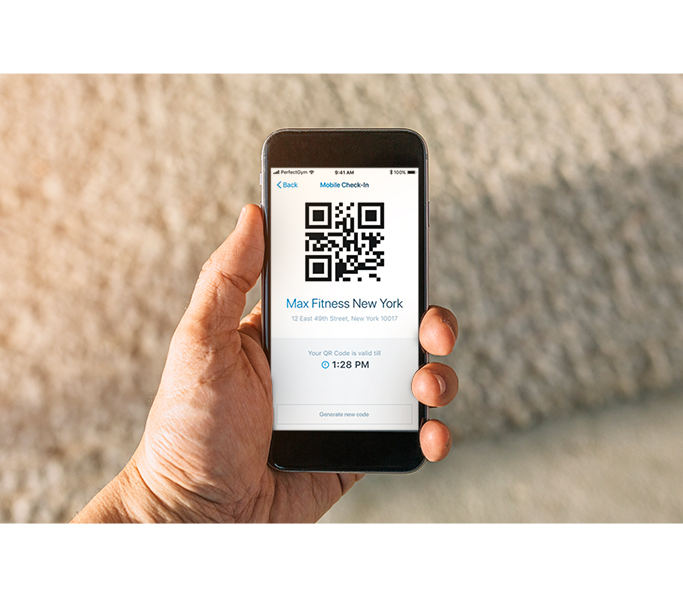 Mobile Check-In
Get rid of membership cards! Let your members check-in to the club via QR codes generated in their member profile.
Grow your business with Go.
Our team can help you simplify your operations and set up the right solution to meet your business needs.
Request a call